Hello World!!
I am a bit late in posting a blog on my long weekend trip. So on July 4 long weekend I was in San Diego for my friend, Tanvi's Baby shower. I am so excited to meet the lil'on, Yayyy… San Diego is like a second home to us.  We have an abundance of loving friends there and it's always so nice to see them when I'm in town.
Friends in san Diego are my husband's college friends but they have never made me feel an outsider and I feel no different and now they are my friends too…☺ Every Year we visit San Diego at least once to reunite with them all.  Friends are so important in life especially when we stay away from families they become our family in the unknown land and make it a home. Trip to SD means sleepless nights and endless laughter for us…☺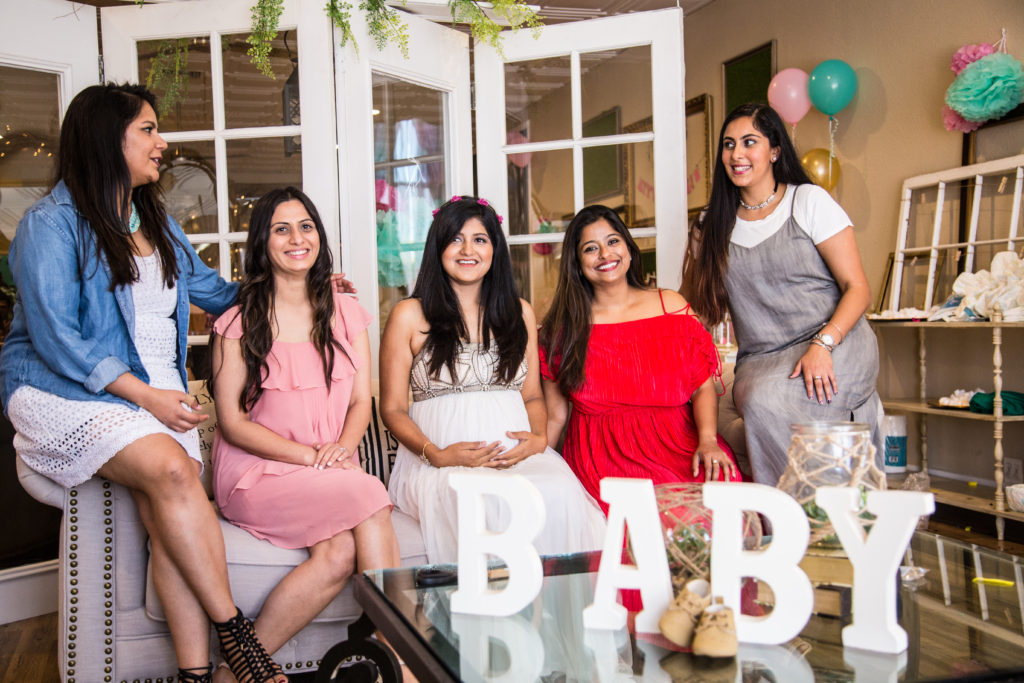 Now coming on to this outfit….
I love love love this red dress… this dress with lace sleeves is darn beautiful and I am definitely going to repeat this dress in the season. The self-tie sleeves of this dress is an eye catchy feature for sure which at the same time gives a feeling of an off shoulder dress. This fit and flare midi dress gives a beautiful silhouette. The pleated fabric swings and sways dramatically with every movement. And it becomes more difficult to not to  buy this dress when it is below $ 30…☺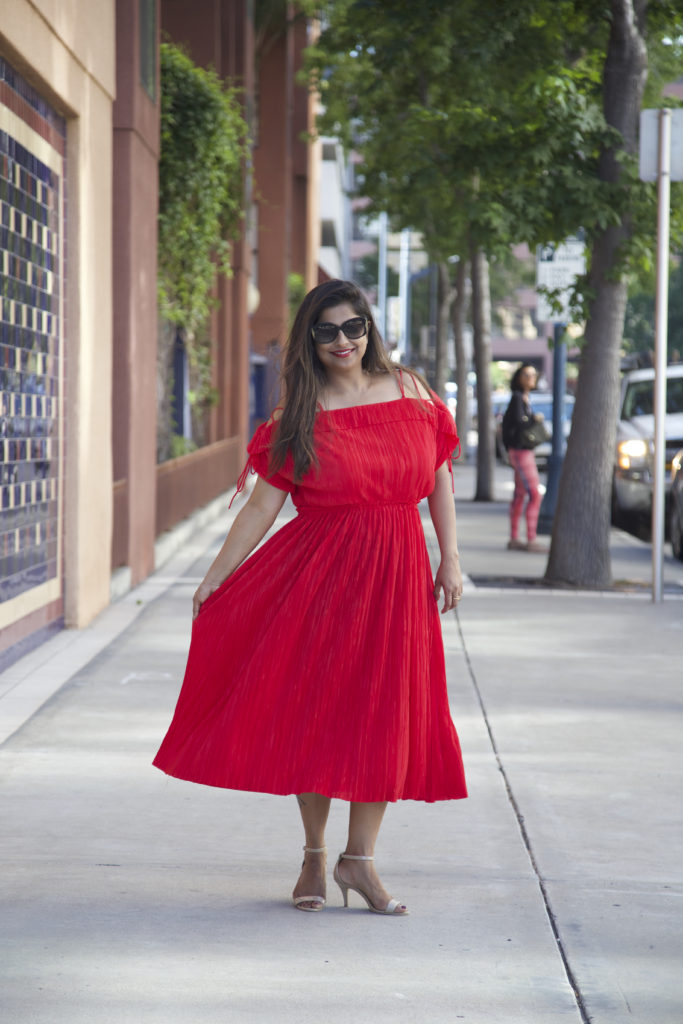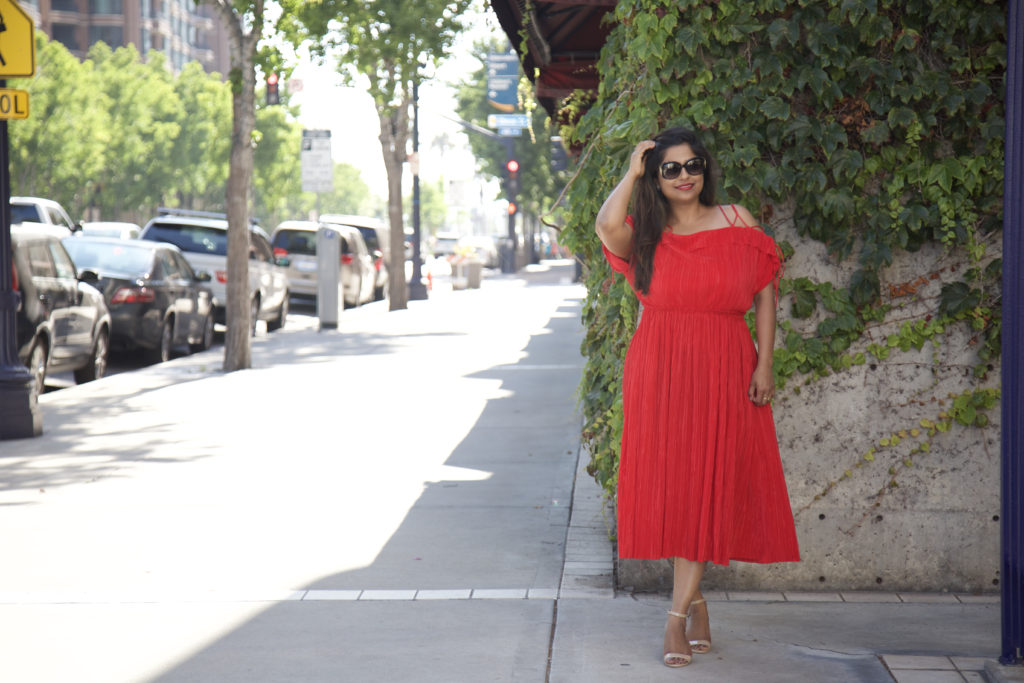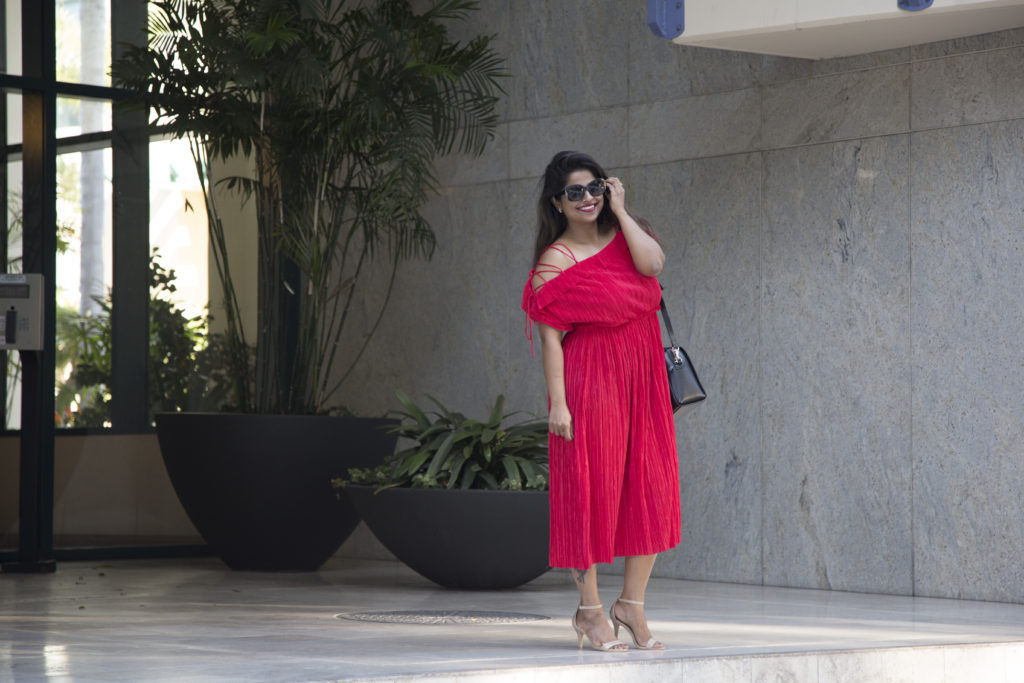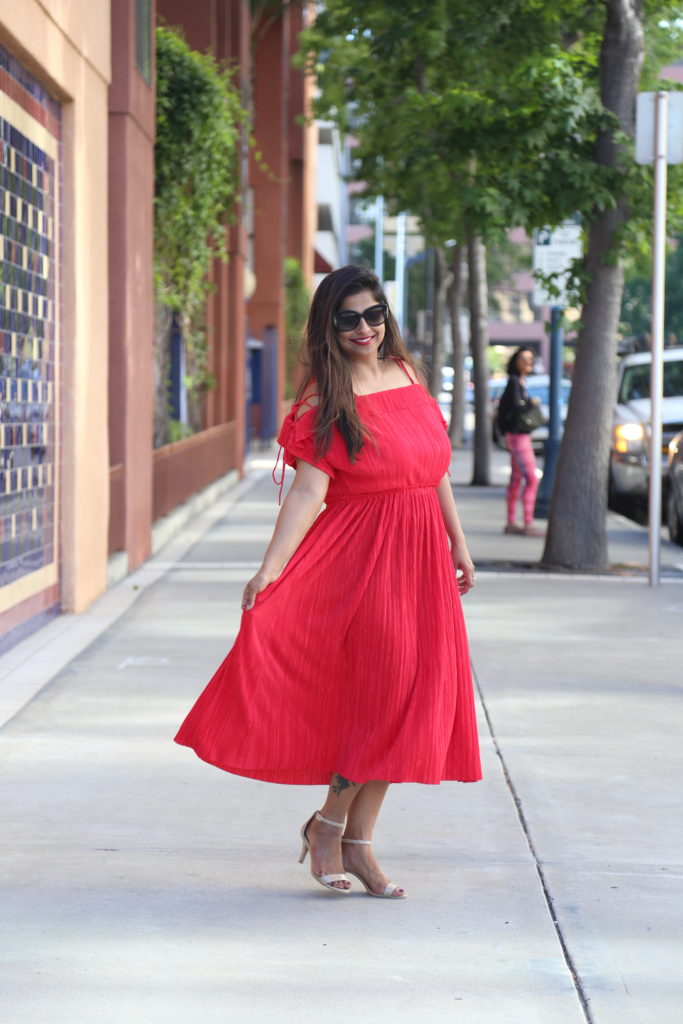 Outfit Details:
Red Dress: Express
Nude Sandals: Forever21
Hope you enjoyed reading this post. Let me know how you liked this outfit.
Again, thanks for stopping by!!  xx Payal