BLACK PLEATED SKIRT
Hello Again!! I am back with a new outfit !!!
I am in love with this pretty pleated black skirt and a lace top. This skirt made the look classy and edgy at the same time. And what can be a better time to wear this outfit when the sun shines on your face. Black dresses have mostly been considered as an evening wear but trust me they can equally make you look chick in the daytime. I felt like dancing around wearing this pleated skirt and the light wind made the perfect mood for it ☺.. In this outfit as you can see I have used everything black, which came as a surprise package for me and I liked it so much that decided to make this my outfit for the day.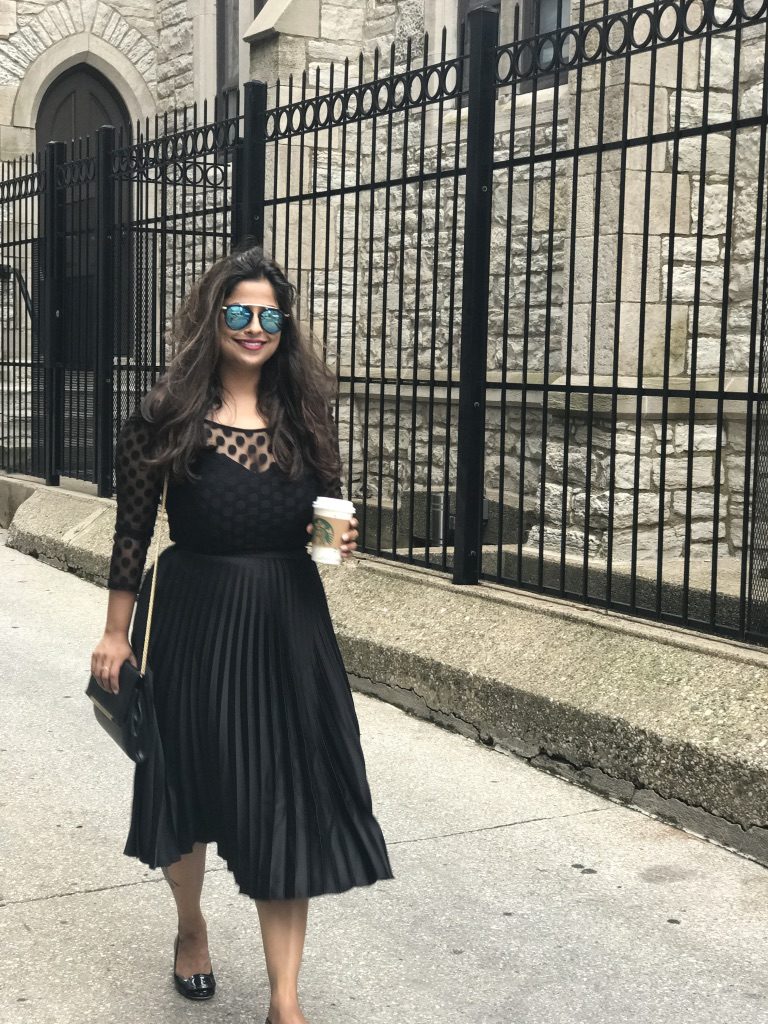 With this pretty pleated skirt, I wore a lace top which went so well with it giving it a feminine look, the black polka dots on the top accentuated the look by giving definition to the outfit. With this outfit I chose comfortable black pumps and a black envelope bag with a gold strap to give a little blink to the outfit.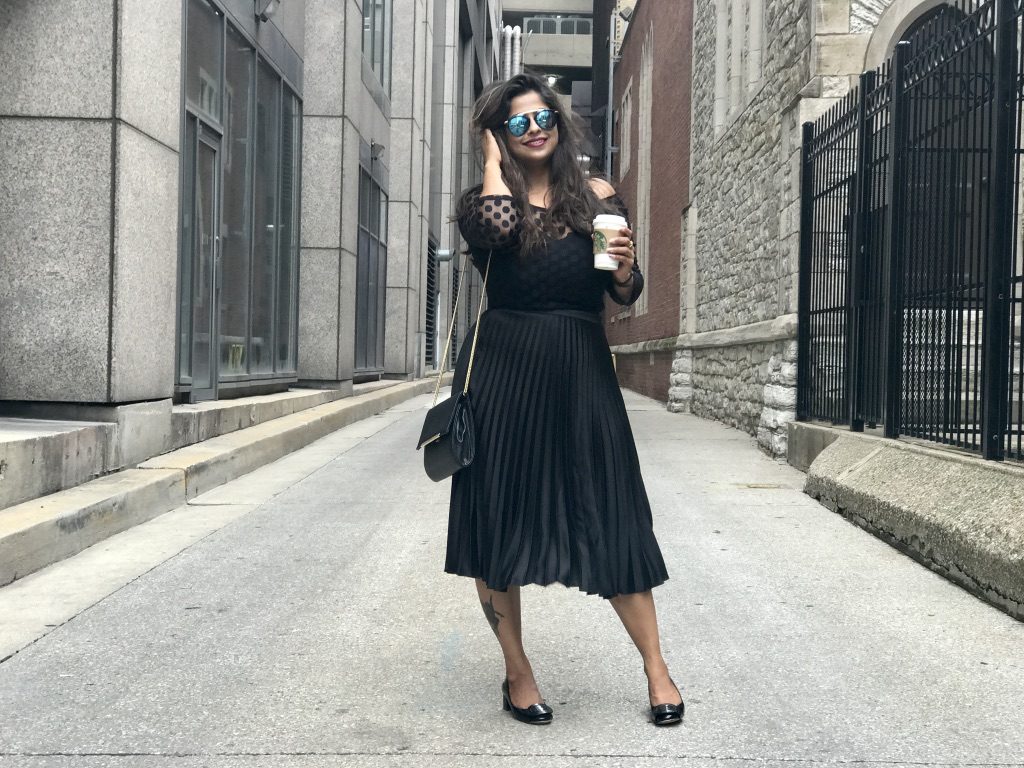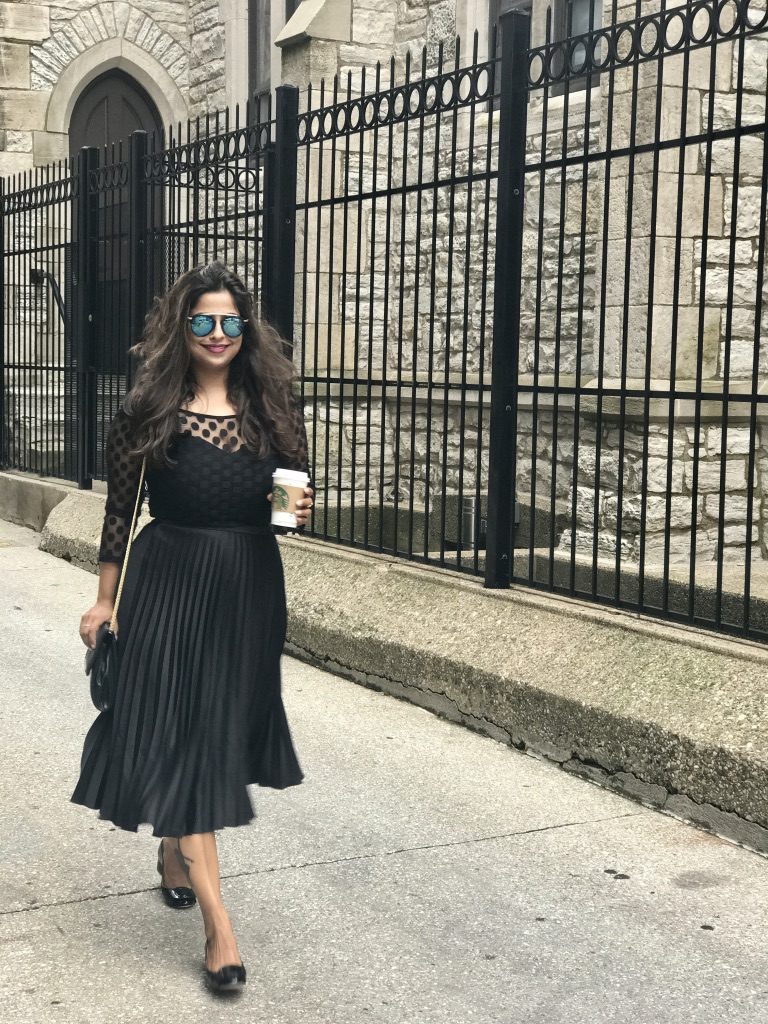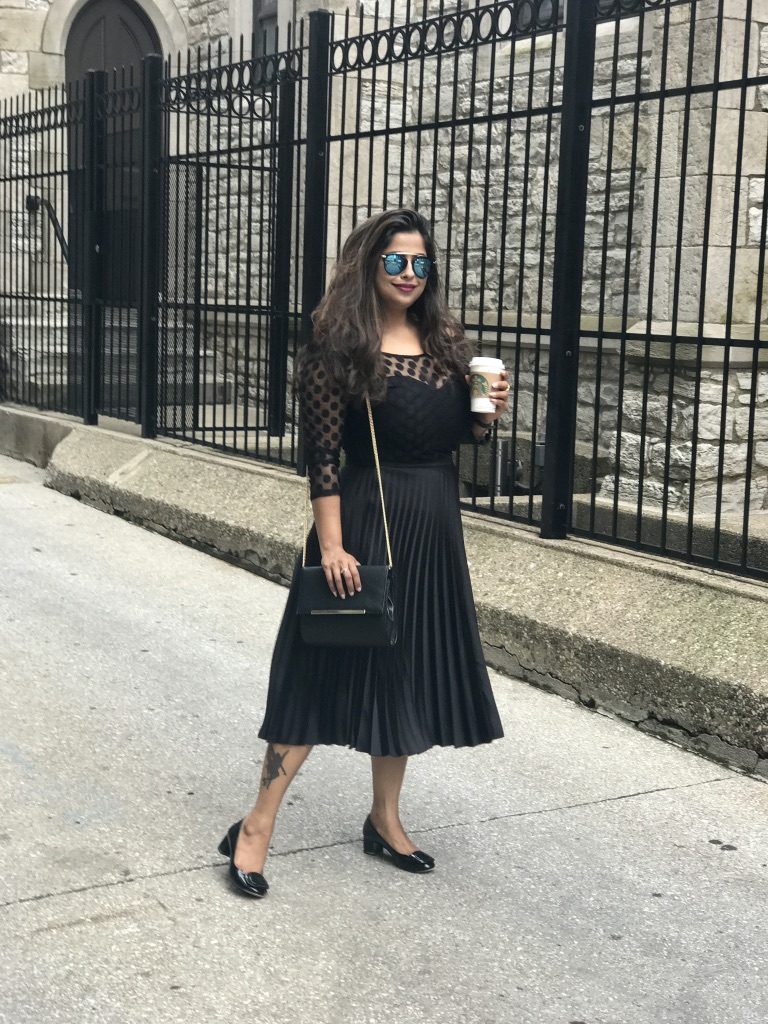 Outfit Details:
Black lace top: The lace tope is sold Out, you can find the similar one here  and here
Black Skirt: (below $20)   Here
Black bag: Here
I hope you liked this outfit and loved reading about it. Let me know how you would like to style your black skirt.
Thank you for stopping By…xx Payal