Hello World!!
As we all enjoy summers, its also time to refresh the wardrobe and fill it with more colorful and bright outfits… In this "Florals" can't be ignored. Flattering Outfits with flowers and floral prints become staple for the summers. Floral prints always brings out the feminism and the confidence in any girl.
This gorgeous dress makes its statement with bright oversized flowers on a floaty pastel dress. This dress is a perfect balance of color palette using bright and pastel colors. The cold shoulder sleeves in this dress is definitely to grab the attention. The front slits in the dress is perfect to cool down any summer days. This midi dress will make a statement for sure without much efforts.I paired this dress with nude heeled sandals and a straw clutch bag from H&M.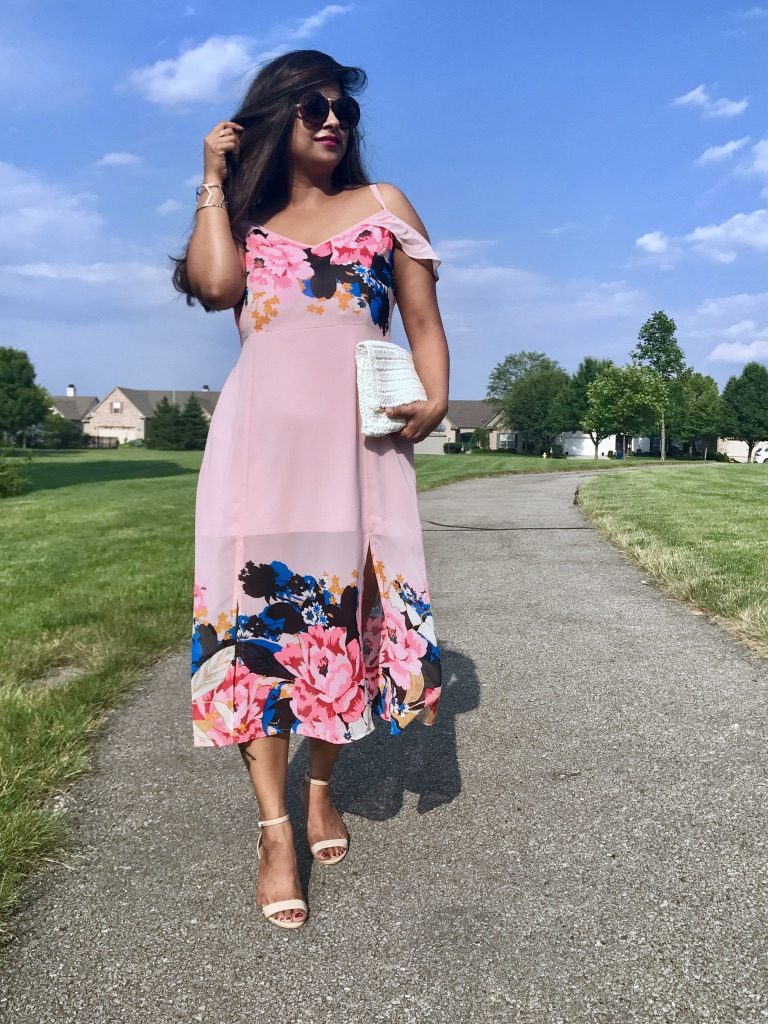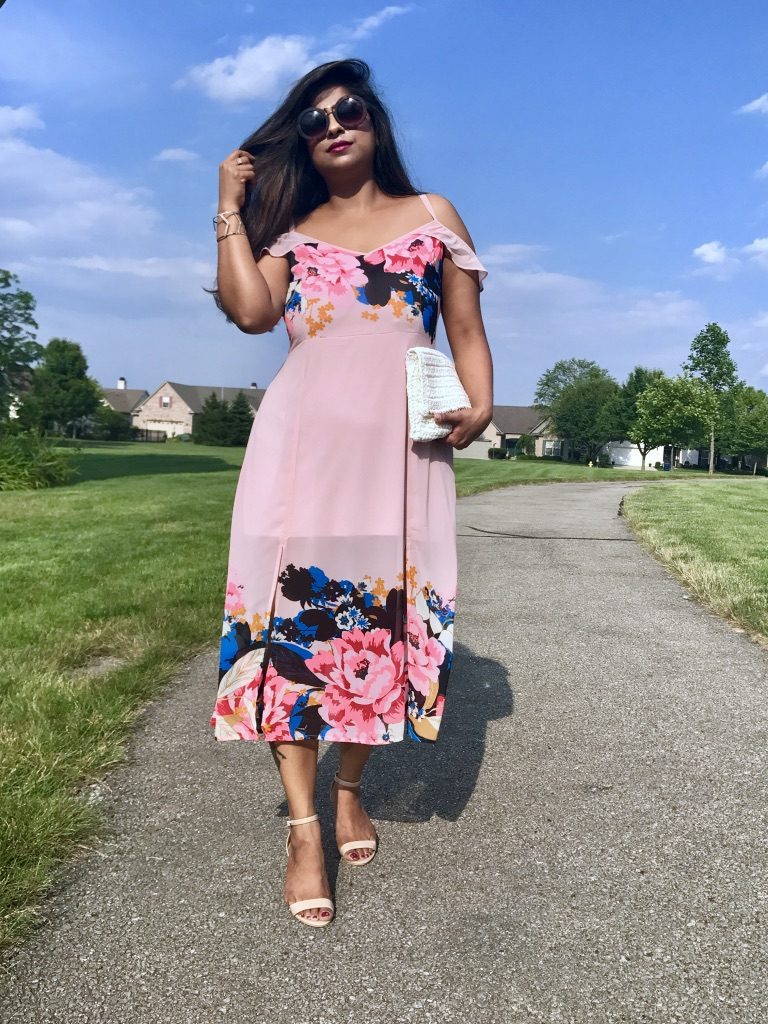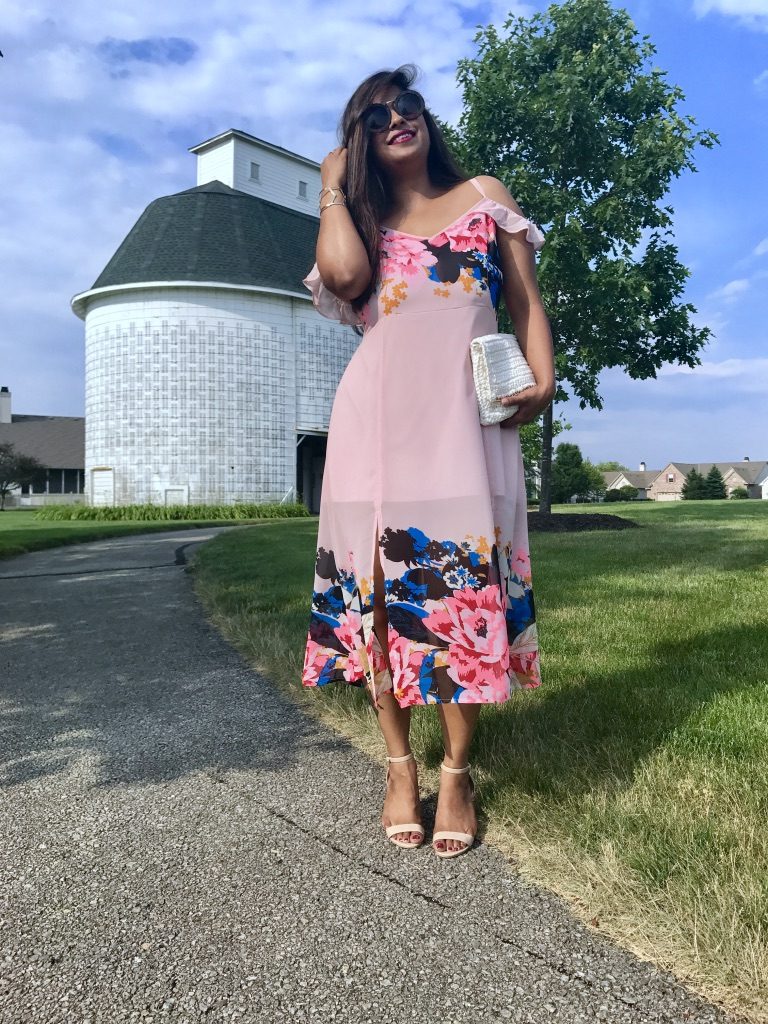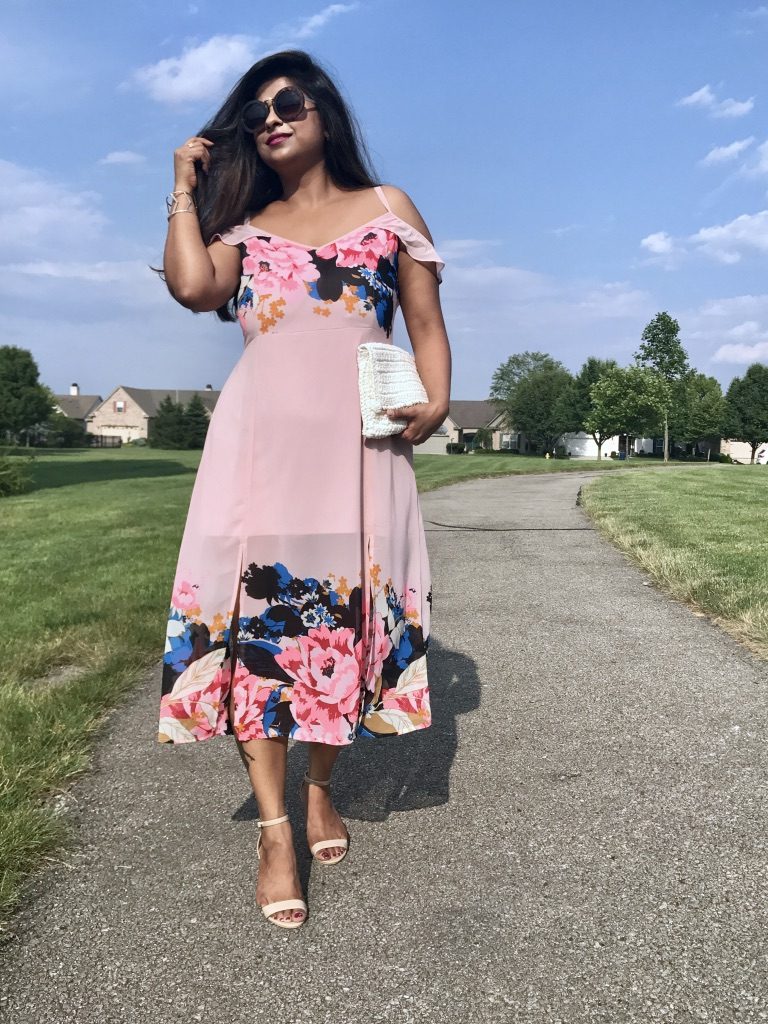 Outfit Details:
Floral Midi Dress:  Here
Straw clutch bag:   Here
Heeled Sandal:      Here
Hope you enjoyed reading this post. Let me know how you liked this outfit.
Again, thanks for stopping by!! xx Payal